India Poker Championship 'MAIN EVENT' Press Release
24/10/2011

Greetings from the India Poker Championship!
It's time for the big year-end blowout at the India Poker Championship! This December will see the crowning of the next India Poker Champion at the conclusion of the 30k Main Event.

This IPC weekend has a minimum guarantee of INR 50,00,000 across all events including a 25,00,000 lac Guarantee in the Main Event. Aside from this, the India Poker Champion will also receive a sponsorship worth INR 2,00,000 for the 2011-12 season and the winner will be featured on the cover of Gutshot magazine!




The India Poker Championship's next event takes place on board Casino Royale in Panjim, Goa from 30th November - 4th December 2011 and here's the schedule:-


30th November - The 6.5k Half & Half Mega Satellite (Turbo)


1st December - The 7.5k Double Bubble Tournament - Min. Guarantee 6 lacs


2nd December - The 15k Weekend Kickoff Tournament - Min. Guarantee 13 lacs


3rd December - The 30k Main Event - Min. Guarantee 25 lacs


4th December - The 12k Head Hunters Tournament - Min. Guarantee 6 lacs


If you wish to register for the December event, visit our website at
www.indiapokerchampionship.com
or alternatively you can also register at this link -
http://bit.ly/ipcregister
.
Book your hotels and tickets early to avoid paying higher rates later. Here are a few travel websites you can use -
www.travelguru.com
,
www.cleartrip.com
,
www.makemytrip.com
,
www.expedia.co.in
Check out the winners from our October edition
HERE
.
If you are active on Facebook, do consider adding Daniel Helmuth (
www.facebook.com/IPCDan
) to your Friend list or 'Like' our fanpage (
http://www.facebook.com/IndiaPokerChampionship
) as these are the best ways to remain updated on IPC news and information. You can also send your queries to the IPC Crew on Blackberry. Just scan the barcode or add the PIN given below.
If you need any further information, please feel free to email us or you can also send a PM on the above ID.
IPC - Get in the game...

Website: http://www.indiapokerchampionship.com
Facebook ID: http://www.facebook.com/IPCDan
Facebook Fan page: http://www.facebook.com/IndiaPokerChampionship
Twitter: http://www.twitter.com/IndiaPokerChamp
Blog: http://indiapokerchampionship.blogspot.com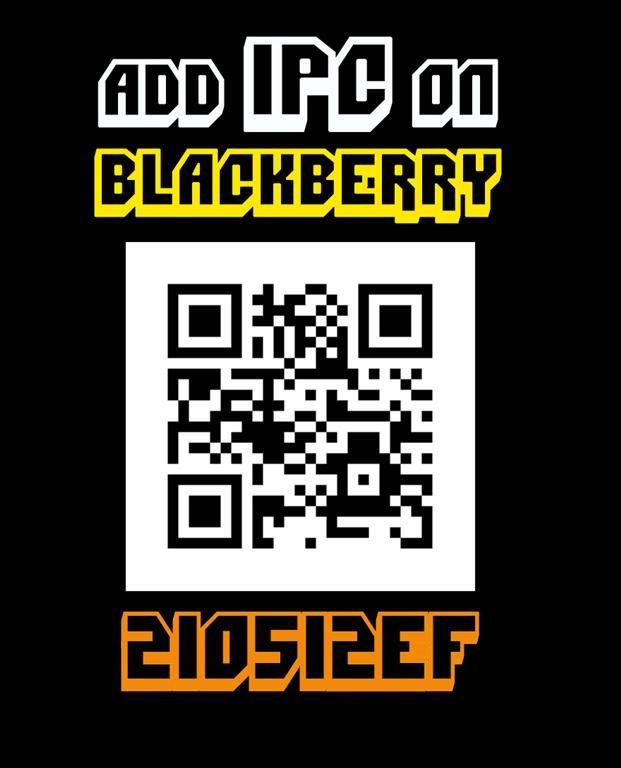 Indian Poker News - List of Contents